The 2019 NFL season is off and running. We at BreakerCulture want to give you some consistent analysis and updates regarding what rookies are making their mark early and which ones are fading in terms of value and production. The 2019 NFL draft class overall is weak in top end talent compared to recent years, but it does have a bigger list of solid guys that could mold into something in the future.
Kyler Murray came into the hobby as the top hunted player for 2019. With his skill set and background he provided a lot of upside from the highly coveted quarterback position. Last year, we saw the quarterback position stacked with 5 guys in Baker Mayfield, Sam Darnold, Josh Rosen, Lamar Jackson, and Josh Allen. This years class isn't close in depth but may have the best QB in both classes combined. In addition, we have a few guys with Daniel Jones and Kyle Allen who are quickly rising up the ranks. 
Before we dive into the list, you should absolutely join our free DISCORD chat group RIGHT HERE.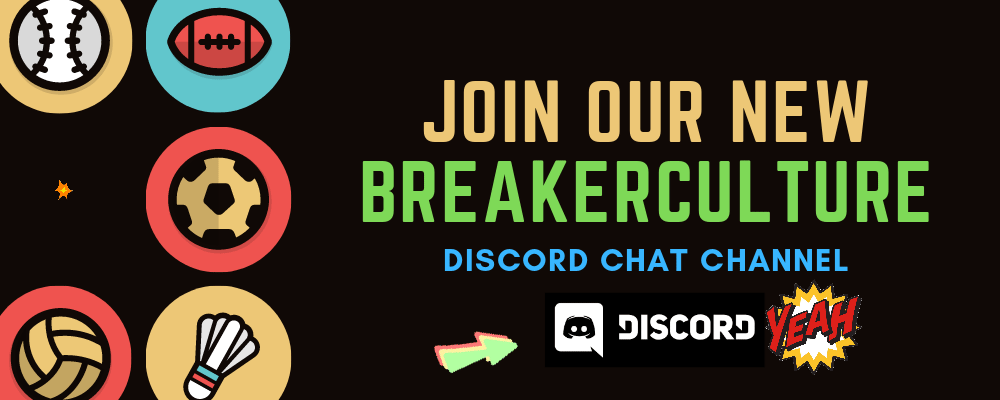 ---
2019 NFL Rookies Watch List
---
#1 Kyler Murray | QB | Arizona Cardinals  5"10 207 lbs
Thru 3 Games: 84/137  61% Completion, 830 yds , 4TDs, 3INT,  54.1 QBR
Trending: UP

 

  
My personal opinion: BUY
Murray was definitely a player everyone was watching Week 1. He did come out to a slow start. Posting a 2 for 8 start and 5 series in which the offense was 3 and out. Arizona was getting pummeled for 3 quarters. They were down 24-6 in the 3rd quarter. Then Murray started to make some plays, and turned his game up a level. He lead the Cardinals to 4 straight scoring drives that tied the game and took the game into overtime. It was very impressive to see him take the game over. He had a throw to Larry Fitzgerald that was crucial first down to get in FG range late that couldn't have been placed any better. Lions are led by Matt Patricia a defensive minded coach. It wasn't a surprise to see Murray struggle early, but how he finished turned some heads. They weren't able to secure a win as the game ended the worst possible outcome for professional football game…. A TIE. The next week didn't get any easier, traveling to the Baltimore Ravens. Ravens always have a stingy defense and hostile environment. Murray performed well, throwing for 350 yards and giving his team a chance to win late with a late TD drive to cut the lead within 3. In the end the Ravens were just a much better team with Lamar Jackson & Company. Week 3 was a bit of a struggle for him, Panthers are also a defense first team. Panthers really limited Murray throwing down the field as he averaged a season low 4 yards per completion. This seemed like a game that just shows how weak the Arizona roster is, even with Cam Newton out, the Panthers still had more talent. This will be a tough year overall for Murray because of that, but he is still showing he is the franchise. Murray has been impressive thus far and his card values should be very stable if not increasing in value. He has proven worth as the #1 pick. It should only get better for him as the cardinals are still only 2 weeks into Kingsbury new Air Raid offense. I am a big fan of the 2019 Panini National Treasures Collegiate Rookie Patch Jumpman Autograph card that recently sold $4000 (Check it out here). 
Here are his 3 TOP CARDS on
e
B
a
y:
---
#2 Daniel Jones | QB | New York Giants  6'5 220 lbs
Thru 3 Games; 26/40  65%, 353 Yds, 2Tds, 0INTs, 86.9 QBR
Trending
:
UP
My personal opinion: BUY
Daniel Jones was named the started for Week 3…and we quickly got to see if the overly criticized 6th overall pick is worth what the Giants invested. His first start  couldn't of gone any better. Giants are gasping for some sort of life and to come in and throw for over 300 yards and lead a comeback victory was a perfect start. What is even more impressive is he lead this comeback without the Giants best player, as Saquon Barkley left with injury. Jones will face similar obtacles that Murray will with the lack of talent around him, but it didn't seem to phase him in his debut.  He has the size and arm talent that you look for in the quarterback position. He has looked impressive in preseason and his momentum has built through the process. It is important to point out that the Giants were committed to giving Eli one more year, and the play of Jones along with the (lack of) play from Manning have given the Giants good reason to throw the rookie out to the wolves. If you are a believer in Daniel Jones I would suggest you give him a couple of weeks before "investing in him." 
My top Daniel Jones card also comes out of 2019 Panini National Treasures 1/1 Silhouttes RC Auto with the nice Blue Duke D patch…it's a very clean looking card. 
Here are his 3 TOP CARDS on
e
B
a
y:
---
#3 Josh Jacobs | RB | Oakland Raiders 5'10 220 lbs
Thru 3 Games: 45 carries 228 yards 5.1yds per carry, 2 Tds, 1 Rec 28yds
Trending: UP
My personal opinion: BUY
 Jacobs was the highest selected running back in the 2019 NFL Draft. He is a hard nosed runner that is rarely taken down by one guy. Raiders have used him as expected for the capital spent to draft him. He made his debut on Monday Night Football and did not disappoint vs a defensive minded Broncos team. Running hard and breaking multiple tackles onto a 85 yard day and 2 Tds along with a Raiders victory. Jacobs has been a focal point for the rebuilding Raiders offense. I expect him to continue to carry the load and be the leading running back of all rookies. It will be hard for him to win OROY with Kyler Murray but if he will be in the conversation if he continues this pace. My only long-term concern with Jacobs is he is a physical runner, can he hold up with his physical running style? 2019 Origins RC Gold Inscription Auto 1/1 Black Hole is my top recently sold card for Jacobs, a nice PC addition for any raiders fan.  
 

Here are his 3 TOP CARDS on

e

B

a

y:
---
#4 Dwayne Haskins | QB | Washington Redskins 6'4 231 lbs
Thru 3 Games: No Stats
Trending: DOWN
My personal opinion: BUY
Dwayne Haskins has yet to take a meaningful snap in the NFL thus far. That is a huge positive in my perception. The Washington Redskins franchise is a disaster right now. The team has poor ownership and has everything from questionable medical staff to a horrendous roster. Haskins was very raw coming out of Ohio St. At this point, the best case for him is to sit a year and maybe they clean house and try to start fresh again in 2020. Haskins showed some talent in the pre-season that can give you hope. With all of the attention going to Murray and Jones since they will be actually playing, you should look to buy Haskins and see what he can do in 2020. If the Redskins do continue to make bad front office decisions and throw him into the fire, it will be hard for him to succeed and you may be able to buy him even lower. Top card out there for me is the 2019 Orgins Dual Rookie Nike Patch Autograph 1/1 with Terry McLaurin his fellow Ohio st. teammate. Card is very nice and of the booklet variety. 
Here are his 3 TOP CARDS on
e
B
a
y:
---
#5 David Montgomery | RB | Chicago Bears 5'10 220 lbs
Thru 3 Games: 37 carries 147 yds  4.0 YPC , 1 Td , 5 rec 47 yds
Trending: UP
My Personal Opinion: SELL
Montgomery has been on the radar for the football crowd for awhile. He was thought of highly as prospect out of Iowa St. He fizzled through the draft process with a subpar combine and other running back prospect passing him on draft stock as he was the 4th RB taken.He was the first selection for the Bears in the draft as they did not have a 1st round pick from stealing Khalil Mack from the Oakland Raiders. Montgomery quickly regained attention with his pre-season performance. He displayed incredible strength and ability to break tackles. Montgomery has started the regular season slow, but it isn't really him that is the problem. The QB play has been awful putting it nicely and you can see Chicago is slowly working him into a bigger role. I lean to sell him because I am worried about the direction of the Bears. Trubisky is showing some very concerning flaws that could put this offense in neutral for the time being. I also think Montgomery is getting more value now than he should. I think his hype is generated from the Fantasy Football crowd itching for him to be good. Take advantage of that, and put your money elsewhere. The 2019 Immaculate 1/1 Rookie Auto Nike Patch card is my favorite card of his that has recently sold. 
Here are his 3 TOP CARDS on
e
B
a
y:
---
#6 DK Metcalf  | WR | Seattle Seahawks 6'4 229 lbs
Thru 3 Games: 9 receptions 217 yds 24.1 Yard per Reception, 1 Td
Trending: UP
My Personal Opinion: BUY
DK Metcalf was one of the players that was love or hate player for most draft analysts. He is a freakish specimen that ran a 4.3 40 at the combine. He has a rare combination of top end speed and size. He wasn't as productive in college as fellow rookie AJ Brown at Ole Miss which concerned some teams through the draft process. He ran a slow 3 cone which can be closely related to the ability to get out of breaks and separate in his routes. His production in college showed a similar pattern. Most of his production was on vertical routes.  He missed the last part of pre-season for knee scope, which immediately was cause for concern. He was still able to be ready for week 1 after the minor knee surgery. He has been productive early averaging over 20 yards a reception and getting his first TD in week 2 at Pittsburgh. He seems to have early chemistry with Russell Wilson early which is a great sign going forward. If he can continue to develop a full route tree with size and speed he has the ability to be a big time WR1 in the league. I would be buying Metcalf now and holding, I like the security of having a good QB for the next few years to help him with his development. My favorite card that recently sold of Metcalf is the 2019 Majestic Platinum Shield RPA 1/1 card. 
Here are his 3 TOP CARDS on
e
B
a
y:
---
#7 TJ Hockenson TE Detroit Lions 6'5 247 lbs
Thru 3 games: 8 rec , 139 yds , 17.4 ypr, and 1 TD
Trending: DOWN
My Personal Opinion: HOLD
Tj Hockenson was widely viewed as one of this years can't miss prospects. Coming out of Iowa he was viewed as a complete TE. He was a mauler as a blocker, and had the ability to be a threat vertically in the passing game as well. Hopefully the 2nd time in 5 years the Lions take a TE in the top 10 it works out for them. Hockenson hit the ground running in week 1 with 6 receptions for 131 yards and a score. Last week he hit a bit of a dry spell only going 1 reception for 7 yards vs the Chargers and again in week 3 another 1 reception performance. He is getting a lot of playing time and he was making plays all preseason. Stafford has already showed confidence in the rookie and giving him a good target share for a rookie Tight End. It is uncommon to have immediate production from rookie tight ends, it looks like Hockenson can buck that trend. The difficult part about his skill set is he will be asked to block some as well. This could limit his receiving options. I do think he has the skill set and all around game to turn in a Jason Witten type career. Which is Hall of Fame caliber. There isn't much value in the TE position in the hobby but I would be buying some TJ Hockenson at the prices they are at. He could ascend to the top TE in the game in the next 3 years. The 2019 Legacy Futures RPA with New Era Bowl patch is very nice 1/1 from Legacy. I really like the cards I have seen with pieces of the bowl game patch, it is a great attraction for those fans of the college game. 
Here are his 3 TOP CARDS on
e
B
a
y:
---
#8 N'Keal Harry | WR | New England Patriots 6'4 225 Lbs
Thru 3 Games: No Stats
Trending: DOWN
My Personal Opinion: HOLD until he plays… 
This is a tough one for me, because Harry was my favorite WR coming out of the draft. His size, play making ability and natural hands were my favorite parts of his game. He landed with New England who historically has missed on drafting WRs. That was a concern right away, because he wasn't going to get a ton of opportunities early. He then was placed on IR with an ankle injury but is expected to return later this season. I hope I am wrong but this is already starting to shape up like another NE miss on drafting a WR. I would be holding Harry if I had him until he plays, I don't see him making a big contribution this season. My favorite recently sold N'Keal harry card is 2019 Panini Absolute Gold KaBoom SSP. Extremely rare and cool card for your collection. 
Here are his 3 TOP CARDS on
e
B
a
y:
---
#9 Marquise Brown | WR | Baltimore Ravens 5'9 170lbs
Thru 3 Games: 14 Rec 282 yds, 20.1 YpR, 2 Tds
Trending:
UP
My Personal Opinion: SELL
The hopefully sane member of the Brown family has kicked off his rookie season with a bang. He already has 18 targets in two games. Lamar Jackson is looking his way often. The interesting part about his week 1 stats line, he was only on the field for 25% of the snaps and still put up those great numbers. I am going to pump the brakes here. I am definitely one that wants to see Lamar Jackson and the Ravens offense succeed. However, they have played two defenses that will most certainly be bottom 5 at the end of the year. We already saw Baltimore slow down a little against Kansas City, which can give you an idea of how soft their schedule started. I want to see how Brown and company do when they hit the divisional schedule or tougher matchups like New England or Los Angeles Rams later in the year. I would be selling Brown as I think this is just a hot streak that you can take advantage of. I don't see the offense in Baltimore continuing this pace all year. The top card for Brown that recently sold that caught my eye was the 2019 Panini Black NFL Draft Ravens 1/1 RC Gold Signature. 
Here are his 3 TOP CARDS on
e
B
a
y:
---
#10 Mecole Hardman| WR | Kansas City Chiefs  5'10 187 lbs
Thru 3 Games: 6 Receptions , 158 yards, 2 TDs
Trending: UP
My Personal Opinion:
HOLD

(until we see him with Tyreke)

Mecole Hardman was drafted 56th overall in the 2019 NFL Draft. He was somewhat of a surprise pick, he didn't have great production at Georgia but had impressive combine numbers and was a late riser. When he was picked, he instantly was on the radar for the fantasy crowd because of the success Andy Reid has had with speedsters. The draft was also around the time we didn't think Hill would be playing this year, so many thought it was the replacement if KC did end up releasing Hill. With Tyreke Hill missing almost half the season with a fractured collarbone it is time for Hardman to fill the speedster vertical role in the KC offense. In Hardmans first two games he has showed off that speed with TDs of 83 and 42 yds in his first two games replacing Hill. The volume isn't there yet but you can expect that to increase each week as he gains more experience. I would be looking to get Hardman at a low price as he hasn't caught everyone's attention yet. I am excited to see him on the field at the same time with Hill, that could be a lethal combo for years to come. Hill did sign a contract extension but Watkins may be in his last year in KC, which would be an opening for the WR 2 spot with the best QB in the league. There is value in being apart of this dynamic offense, smart investment to count on Mahomes. My favorite card of Mecole Hardman is the 2019 Spectrum Gold Vinyl NFL Patch 1/1 beauty :
Here are his 3 TOP CARDS on
e
B
a
y:
---
The 3 that
ALMOST

made the TOP 10.

 
11. Ryan Finley QB Cincinnati–
Dalton has been good to start the year but an injury or if the Bengals get too far behind in the standings you could see first year head coach see what they have in Finley before seasons end.
Here are his 3 TOP CARDS on
e
B
a
y:
12. Miles Sanders RB Philadelphia Eagles
Miles Sanders has been off to a slow start in Philly. The entire team has struggled running the ball averaging less than 90 yards per game rushing as a team. As a team they are averaging 3.3 YPC. So it isn't just Sanders that is struggling. Even through his slow start I have liked what I have seen from Sanders. He has really good feet and ability to make people miss with his sudden cuts. I think Jordan Howard will be a compliment to him by the year end and Sanders will have more and more of a role each week.
Here are his 3 TOP CARDS on
e
B
a
y:
13. Kyle Allen/Will Grier QB Carolina
With Cam Newton still hurt the Panthers are turning to Kyle Allen. Kyle Allen looked great in week 3, however every quarterback has been great against Arizona. That won't last long and if Newton's injury is serious we could have the opportunity to see what Grier can do as well. Either way both quarterbacks are worth watching here.
Here are his 3 TOP CARDS on
e
B
a
y:
---