What! 2018-19 NBA Basketball cards are here? Well… kind of.
This week we see the release of 2018/19 Panini Contenders Draft Basketball. For collectors that totally dig basketball cards, this has become somewhat of  a staple product. It provides the first RPS auto releases for the new crop of rookies…and it provides some of the few on-card autos for the next couple of months. Yes, they are wearing their college uniforms…but this doesn't seem to hurt value too much. Or does it?
Since we are doing our typical ROI case break and we are stat geeks…let's break down the reality of Contenders Draft basketball.
---
THE CONTENT
First it should be noted that for the price point…it's hard to complain. Boxes are around $110 and will give you 6 autographs. And depending on the year, you'll end up seeing a Cracked Ice auto somewhere between every 1.5 to 2.5 boxes. That's a pretty impressive draw.
There are a couple variations of auto's that you are looking for, here is how I would rank them.
There is plenty of other content that is non-auto related, including Game Day Ticket RC Cards, Season Ticket (Vets), School Colors, and Legacy insert sets.
These all come in various parallels (/99, /23, /15, /10, /5, 1/1). These #'d paralleled seem to be falling almost 2 a box.
VARIATION OVERVIEW
As always with Contenders it's the variation autos that can sometimes a bit frustrating to understand. So let's help shed some light around how they are working this year.
With any of the Ticket Auto's there are the standard #'d SP's
Draft Ticket /99

Cracked Ice /23

Draft Ticket Variation /25

Playoff Ticket /15

Championship Ticket 1/1

Plate Ticket 1/1 (x4)
These are easy to understand because of the numbering. But it should be noted that with some players there will be multiple variations (up to 3) of the /25 Draft Ticket Variations. Refer to the examples below with figuring out which variation you have.
With non-numbered variations (and /25 Draft Ticket Variations) Panini has made it really easy to figure out what you have. In fact, they have just clearly labeled it on the back.
For RPS (On-Card) Variation Autos, here is what you'll see. (Most have Variation A, B, C)
Variation A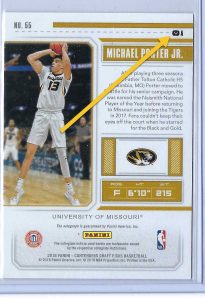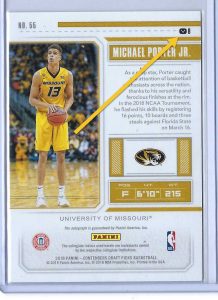 Variation C: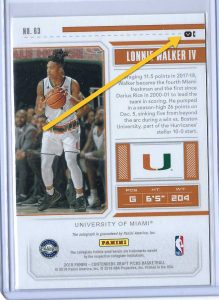 For non-RPS (sticker) Variation Autos, here is what you'll see. (There is only a regular variation)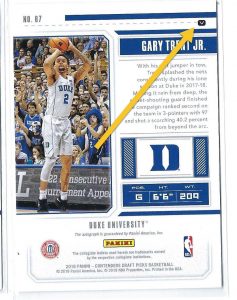 It's that simple!
Now, we do not have information on the print run… but the general assumption is that Variation C is the rarest, then B, A, and regular. But there is no specific insight to back that theory up (This year).
OUR BREAK
We are breaking 5 cases of this years product. You can view the "live" results on the forum
RIGHT HERE
.
After a few cases, here are my quick thoughts.
This years product is much more "loaded" than previous few years.

The on-card Auto's are falling about 1.25x a box. (Or 13-14 a case)

Cracked Ice Auto's are falling 2x per case

Condition of cards has been impressive, only a couple of minor issues on pack-puled condition.

Non-#'d parallels are falling about 14-15x per case.

You can expect ONE Tier 1 Auto every two boxes…and ONE Tier 2 Auto every 1-1.5 box

You can expect 4-5 complete ticket sets per case…and likely a MASTER SET per case.
Overall I'm extremely impressed with how Panini approached this years Contenders Draft. It's a beautiful product, was executed really well, and will likely provide the highest ROI of any product in the next 4-6 weeks (for any sport).
OUR TOP HITS
You can find all of our 2018/19 Contenders cards in our eBay Store
RIGHT HERE
Our most popular hits are: