The 2019 NFL season is off and running. We at BreakerCulture want to give you some consistent analysis and updates regarding what rookies are making their mark early and which ones are fading in terms of value and production. The 2019 NFL draft class overall is weak in top end talent compared to recent years, but it does have a bigger list of solid guys that could mold into something in the future.
Kyler Murray came into the hobby as the top hunted player for 2019. With his skill set and background he provided a lot of upside from the highly coveted quarterback position. Last year, we saw the quarterback position stacked with 5 guys in Baker Mayfield, Sam Darnold, Josh Rosen, Lamar Jackson, and Josh Allen. This years class isn't close in depth but may have the best QB in both classes combined. In addition, we have a few guys with Daniel Jones and Kyle Allen who are quickly rising up the ranks. 
Before we dive into the list, you should absolutely join our free DISCORD chat group RIGHT HERE.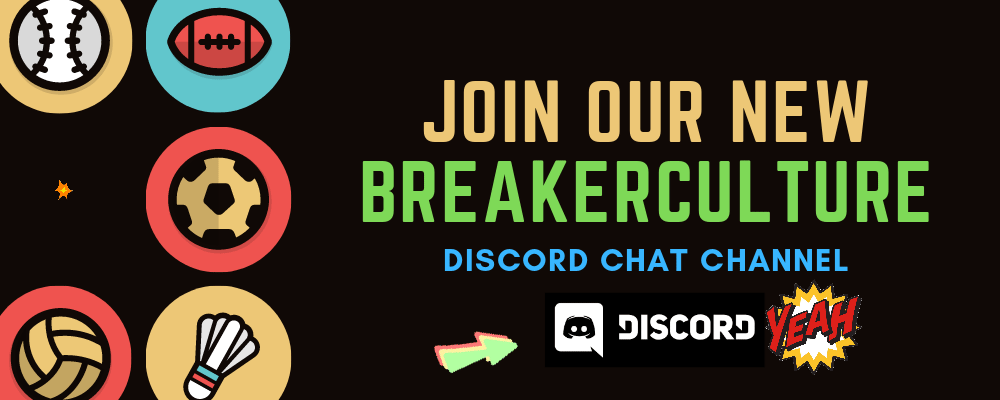 ---
2019 NFL Rookies Watch List
VOL: 3
Through Week 6
---
#10 Mecole Hardman| WR | Kansas City Chiefs  5'10 187 lbs
Thru 6 Games: 16 Rec 291 yds, 18.2 YpR, 2 Tds
Trending: UP
Last Week Rank:
10th
My Personal Opinion:
HOLD
Hardman got back on track in week 5. He was targeted 6 times and had 4 catches for 79 yards. He now has had 1 catch of 31 yards or more in 3 of his 4 starts this season. Kansas City was surprised by the Colts who went on to win at arrowhead. Tyreke Hill returned in week 6 vs the Houston Texans. We got to see the two speedsters on the field at the same time. It was a great situation for Hardman as well since Sammy Watkins didn't play. However, Hardmans usage didn't change. He was only targeted 4 times but caught all 4 for 45 yards. You would like to more volume in order for Hardman to make his mark. Kansas City lost their seconds straight so look for Coach Reid to keep tinkering Hardmans usage to give the team a spark. Next week Kansas City looks to get on track this Thursday at Denver for a big divisional game for the Chiefs. 
My favorite card of Mecole Hardman is the 2019 Spectrum Gold Vinyl NFL Patch 1/1 beauty :
Here are his 3 TOP CARDS on
e
B
a
y:
---
#9 David Montgomery | RB | Chicago Bears 5'10 220 lbs
Thru 5 Games: 69 carries 225 yds  3.3 YPC , 2 Td , 9 rec 72 yds
Trending: UP
Last Week Rank:
6th
My Personal Opinion: SELL
Montgomery had a very disappointing game in week 5 in London. Makes it worse seeing how well his counterpart Jacobs did. Montgomery had 11 for 25 yards for 2.3 YPC and 1 score. It was tough sledding against Oakland. It seems like we keep waiting for that breakout game from Montgomery and it hasn't happened. Especially with Trubisky being hurt, you would assume the Bears would lean on the running game to support the offense. Next week Bears are home to the Saints. The Saints have a very tough front 7. I hope you sold your Montgomery shares because I am not sure we will have a breakout game from him anytime soon as the next 4 teams Chicago plays have tough defenses.
The 2019 Immaculate 1/1 Rookie Auto Nike Patch card is my favorite card of his that has recently sold. 
Here are his 3 TOP CARDS on
e
B
a
y:
---
#8 Terry McLaurin | WR | Washington Redskins  6'0" 210 lbs
Thru 6 Games: 23 Rec 408 yds, 17.7 YpR, 5 Tds
Trending: UP 
My Personal Opinion: BUY
McLaurin breaks the top 10 for the first time this week. F1 can't be denied any longer. He is the one positive you can find in Washington. McLaurin has had great volume as a rookie, and making the most of it. McLaurin has been targeted 7 or more times every game this year. He has posted two 100yd+ games this season, with his second being last week vs Miami as the Redskins won the battle of winless teams. McLauring pitched in 4 receptions for 100 yards and 2 scores. McLaurin comes from Ohio St. and was overlooked by the draft community. He really turned some heads at Senior Bowl Practices with his route running and deep ball prowess.He has been the most consistent rookie receiver this year. He will continue to see high volume with the Redskins game script typically playing from behind, he will get every opportunity to put up a big year. I would be buying McLaurin. He is showing signs of a potential receiver 1 and his situation will only improve. I really like the 2019 Spectra rookie patch auto SSP /4 for McLaurin. Recently sold for $599.
---
#7 Kyle Allen QB | Carolina Panthers | 6'3 210 lbs
Thru 5 Games: 60/90  66.7%, 901 Yds, 7Tds, 0INTs, 52.5 QBR
Trending: 

UP
My Personal Opinion: SELL
Allen got his 4th straight victory leading the Panthers this week. In week 5 it was against his rookie counterpart Gardner Minshew and the Jaguars. It was an ugly win for Allen but he didn't make any mistakes and kept giving the ball to CMC. He was only 17/30 for 181 yards but had 1 Td. Jaguars defense isn't an easy one, but a game like this displays Allens limited ceiling. He was really contained and had the lowest completion percentage of the year of 54%. In week 6 the Panthers beat Tampa Bay abroad. Allen did get back on track posting 20/32 for 227 and 2 Tds. Allen now has 7 TDs and 0 Ints. He is doing the job asked of him, protect the ball and be efficient. As of now there is no set time for Cam Newton to return, that leaves Allen more time to establish himself. It will be interesting to see if Allen regresses if Newton will come back quicker. It seems as the Panthers keep winning with Allen they are giving Cam as much time as they can. I would still be selling Allen, I don't see him starting long term or the upside if he is the starter long term.
 The top card out there I like for Kyle Allen is Panini Unparalleled Rookie Auto it sold for $535 recently:  
Here are his 3 TOP CARDS on
e
B
a
y:
---
#6 Gardner Minshew / QB / Jacksonville Jaguars 6'1 225 lbs
Thru 6 Games: 124/194  63.9% 1,442 yards 9 TDs 2 Int 44.9 QBR , 19 att 124 yds
Trending: UP
My Personal Opinion: SELL
MINDSHEW MADNESS! How dare I forget to put him in the Top 10 the last two weeks. Gardner Minshew has been simply terrific since Foles went down. He has done so well that top analysts are thinking he will keep the job when Foles is healthy. I still think it would be hard for the Jags to keep Foles off the field with money they put into him, either way Minshew has been great for the Jags. He is simply doing it all, throwing with efficiency, throwing Tds, minimal turnovers, and running a little bit as well. When I look at the schedule he has played, it wasn't an easy one. He has played equally as tough schedule to Kyler Murray from my perspective. Murray played Caroliona at home and had 173 yards and no Tds. Minshew played at Carolina and had 374 yds and 2 Tds. Minshew has been very impressive late in games, leading his team to close victories and near defeats. In week 6 he ran into the defensive wall which is the New Orleans Saints, who seem to be slowing everyone down as the continue to win without Brees. The held Minshew under 200 yards for the first time this year and forced his 2 INT of the season. Either way the 6th round pick has definitely given the Jags something to think about long term. I would sell Minshew as I am not buying into him potentially being the starter long term.  He has some high valued nice cards on the market right now. This panini contenders 1/1 auto is a real nice Minshew Rc Auto that sold for $1000. 
Here are his 3 TOP CARDS on
e
B
a
y:
---
#5 Dwayne Haskins | QB | Washington Redskins 6'4 231 lbs
Thru 5 Games: 9/17  52.9%, 107 Yds, 0Tds, 3INTs, 19.5 QBR
Trending: DOWN
Last Week Rank:
4th
My personal opinion: BUY/WAIT
As expected Haskins was back-up to Colt McCoy in week 5 as the Redskins lost to New England for their 5th straight loss. The following week Haskins was the 3rd string Qb behind Keenum and McCoy.  It's going to be a long wait for those who own Haskins in the hobby. Gruden was fired after the loss to New England, and the team seems to be folding early. They just beat Miami barely in an important game for who is in the race to the number 1 overall pick. Miami now is in the best position for the number 1 pick after another loss. The Tanking for Tua slogan is real and he continues to impress for Alabama. If the Redskins do get in a position to draft a Quarterback, that does not mean its time to dump Haskins. He easily could be traded to a better team that could be better for him long term. Lot of moving parts with Haskins right now, it will be interesting to follow. 
Top card out there for me is the 2019 Orgins Dual Rookie Nike Patch Autograph 1/1 with Terry McLaurin his fellow Ohio st. teammate. Card is very nice and of the booklet variety. 
Here are his 3 TOP CARDS on
e
B
a
y:
---
#4 DK Metcalf  | WR | Seattle Seahawks 6'4 229 lbs
Thru 5 Games: 16 receptions 336yds 21.0 Yard per Reception, 2 Td
Trending: UP
My Personal Opinion: BUY
DK Metcalf in his 5th game added another crucial touchdown that helped Seattle beat their division rival Los Angeles Rams. In Week 6 Metcalf had one of his more efficient games, catching 4 of 5 targets for 69 yards. I kept Metcalf in my top 5 because he is making an impact with Seattle early. He definitely needs to improve his separation on his routes and his overall route tree, but his physical presence and ability to win vertically is still solidifying him in my ranks. At times you can see he not on the same page with WIlson, but over time that will improve. The good news is that he has 2 Tds and averaging over 21 yard per catch, bad news is Metcalf is lacking in efficiency as he currently is catching 16/31 of his targets for 51% catch rate. I am still buying DK Metcalf, as I feel his raw tools can still be refined and give him a chance to ascend. 
My favorite card that recently sold of Metcalf is the 2019 Majestic Platinum Shield RPA 1/1 card. 
Here are his 3 TOP CARDS on
e
B
a
y:
---
#3 Josh Jacobs | RB | Oakland Raiders 5'10 220 lbs
Thru 5 Games: 88 carries 430 yards 4.9 yds per carry, 4 Tds, 6 Rec 77yds
Trending: UP
Last Week Rank:
3rd
My personal opinion: BUY
I was dead wrong on Jacobs having a rough week in London. Jacobs ran all over the stingy Chicago Bears' defense for his best outing of the year. He rushed 26 times for 123 yards and also pitched in 3 receptions for 20 yards. Jacobs totaled 143 yards of total offense and 2 scores vs one of the top defenses in the league, leading Oakland to an upset win in London. The Raiders got the week off after London and they will come back in week 7 and travel to GB and take on the Packers. I expect the Raiders to be rested up and ready to run the ball some more against an improved GB defense. I am still buying Jacobs as he continues to solidify himself as the Bell Cow running back for the Raiders.
2019 Origins RC Gold Inscription Auto 1/1 Black Hole is my top recently sold card for Jacobs, a nice PC addition for any raiders fan.  
 

Here are his 3 TOP CARDS on

e

B

a

y:
---
#2 Daniel Jones | QB | New York Giants  6'5 220 lbs
Thru 6 Games; 85/140  60.7%, 921 Yds, 5Tds, 6INTs, 58.6 QBR : 14 carries for 81 yards 2 Tds
Trending
:
UP
Last Week Rank:
2nd
My personal opinion: BUY
As expected Jones hit the rookie wall the past couple weeks. It was against two top defenses in New England and Minnesota but they made it tough on Jones. He didn't eclipse 200 yards passing in either game, and had 4 INTS in those games. He now has more INTs than he does TDs on the season. Since his nice opening start, the comeback victory vs the Bucs, Jones has started to look more like the bust many thought he would be. It is too early to discount what he has done but if he has rough outing next week against the weak defensive cardinals, we should consider cashing out. Jones vs Kyler Murray will be a fun QB battle to monitor next week. Jones should have Barkley back as well, which will give him easier opportunities to score. Let's hope he gets back on track. 
My top Daniel Jones card also comes out of 2019 Panini National Treasures 1/1 Silhouttes RC Auto with the nice Blue Duke D patch…it's a very clean looking card. 
Here are his 3 TOP CARDS on
e
B
a
y:
---
#1 Kyler Murray | QB | Arizona Cardinals  5"10 207 lbs
Thru 6 Games: 153/238  64.3% Completion, 1664 yds , 7TDs, 4INT,  56.6 QBR: Rushing: 39 carries 238 yards 2 TD
Trending: UP

 

  
Last Week Rank: 1st

 

  
My personal opinion: BUY
Week 5- Murray had good but not great  game against the Bengals. I was hoping for more but when you dive into the numbers you notice he was very efficient passing he just didn't get the Tds. He did however rush for 93 yards and a score, so if you look at his day as a whole he accumulated 346 yards and a score, which looks much better. He did lock in his first win as an NFL Quarterback vs Cincinnati as well. In Week 6, he was in a position to potentially have a big game as the Cardinals are home to the Atlanta Falcons. Deshaun Watson shredded the Falcons in week 5 for 426 yards and 5 Tds. Murray did not disappoint throwing 340 yards and 3 scores. Lead Arizona to its second straight victory. He was highly efficient as he was 27/37 with a 73% completion percentage. This was the game I wanted to see him shred a team he was supposed to shred. It was his best statistical game of the year. The only blemish on his day is he ran 11 times for 32 yards, while he had a good number of carries he wasn't as effective on the ground this week. 
I am a big fan of the 2019 Panini National Treasures Collegiate Rookie Patch Jumpman Autograph card that recently sold $4000 (Check it out here). 
Here are his 3 TOP CARDS on
e
B
a
y:
---
The 3 that
ALMOST

made the TOP 10.

 
11. Ryan Finley QB Cincinnati
Dalton has faded as of late and the Bengals are now 0-4. It will be only a matter of time if Cincinnati continues to lose that they find out what they have in Finley. He is a good guy to take a flyer on and see what happens.
Here are his 3 TOP CARDS on
e
B
a
y:
12. TJ Hockenson TE Detroit Lions
Hockenson added his 2nd touchdown last week but also was entered into concussion protocol. He dropped out of my top 10 because he isn't seeing the ball enough at this point to warrant our top 10. Still a great all around player that will be a better player than hobby target.
Here are his 3 TOP CARDS on
e
B
a
y:
13. Marquise Brown WR Baltimore
 Brown missed week 6 with injury and has been trending down before that. He falls out of the top 10 for the favor of McLaurin. Lets watch for Brown to get healthy and come back strong for the Ravens down the stretch.
Here are his 3 TOP CARDS on
e
B
a
y:
---
PSA 10 RC's

— TEAM BREAKS –

SEALED BOXES

—
Ending RIGHT NOW!
[vc_tta_tabs][vc_tta_section title="PSA 10 RC's " tab_id="1570336067552-45fdad31-45ae"]
[/vc_tta_section][vc_tta_section title="BREAK'S ENDING NOW!" tab_id="1570336067655-bb3a2c74-89e2″]
[/vc_tta_section][vc_tta_section title="SEALED BOXES" tab_id="1570336266068-6c565161-844b"]
[/vc_tta_section][/vc_tta_tabs]