Today I get the pleasure of chatting with Emily Kless the new Communications Manager for Topps Company. We cover a LOT of topics in 45minutes and definitely set the stage for some great conversations in the future. Here are some of the topics you can expect:
First, partner with BreakerCulture in our PATREON group ->>

RIGHT HERE
Second, Join our

DISCORD CHANNEL HERE
. Great community + chat.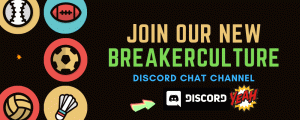 – Emily's background and evolution to her new role! 
– Perspective of the hobby in 2019 + 2020.
– How is Topps looking at this hobby growth? 
– Is the Hobby growing too fast?
– Distribution Model — thoughts on changes?
– Group Breaking – Is this new culture a good thing?
– How can collectors better appreciate/incorporate Digital cards into their collecting? 
– Misunderstandings around Digital cards? 
– 2020 Topps Releases — Series 1 — Allen & Ginter
– GPK 35th Anniversary
– and more!! 
---
LISTEN HERE
You can also find us on the following platforms.
and….. we are NOW ON YouTube!!! RIGHT HERE.
If you enjoy the listen we'd love for you to give us a review on iTunes and come discuss the content RIGHT HERE!    <<<<<<<<<<<<<<<<
---
2019 MLB BGS 10 Rookies Ending RIGHT NOW!!