In Episode 77 – Chris (from House of Jordan's) and I get our hands dirty with the 2019-20 NBA Basketball Season. We are 10 days into the NBA Season and there is SO much goodness to unpack. So we spend some time breaking down our observations of the RC's and beyond. We also talk through the following.
The House of Jordan's story….
How does Michael Jordan helps us understand modern day collecting?
What strategies can we glean from Jordan?
Can you Get Behind This? — we battle with our NBA Takes.
Is Luka Doncic the real Uncle Drew?
SO MUCH MORE…
Second, Join our

DISCORD CHANNEL HERE
. Great community + chat.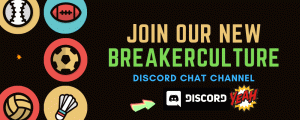 ---
LISTEN HERE
You can also find us on the following platforms.
and….. we are NOW ON YouTube!!! RIGHT HERE.
If you enjoy the listen we'd love for you to give us a review on iTunes and come discuss the content RIGHT HERE!    <<<<<<<<<<<<<<<<
---
Here are CRAZIEST BGS 10 | Black Label's on eBay