In today's episode I get the pleasure of chatting with Matt the founder of
Fire Box Cases
. If you don't protect/store
your PSA/BGS graded cards
…you need to check out Fire Box Cases. Listen to the story and I'll think you'll be interested. 
Check them out
RIGHT HERE
—
use discount code 'BreakerCulture" for 10% off your order! 
You'll also be impressed with Matt's knowledge around Baseball Prospecting. We quickly breakdown 2019 Bowman Draft and discuss his thoughts on flipping/collecting/investing in Baseball prospects. 
Second, Join our

DISCORD CHANNEL HERE
. Great community + chat.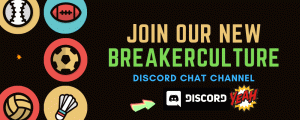 ---
LISTEN HERE
You can also find us on the following platforms.
and….. we are NOW ON YouTube!!! RIGHT HERE.
If you enjoy the listen we'd love for you to give us a review on iTunes and come discuss the content RIGHT HERE!    <<<<<<<<<<<<<<<<
---
Here are the HOT 2019 Bowman Draft Cards |