This is going to be short and to the point. What is currently happening with the 2019-20 Prizm Lebron James BASE & SILVER is the definition of insanity. Truly….the hobby has never seen something like this happen with a VETERAN base card. Yes, I know…it's his first Prizm card in a Lakers jersey. But…. guess what?
……….
He hasn't WON a championship in a Lakers uniform.
He definitely could….in fact, it's probable he does it this year. But if that happens… why the heck are you doubling down on a CURRENT base card when you can snag a PSA 9 of 2003-04 Topps RC card (#221) for about the same price as his 19-20 Prizm Silver?
I know there is some chatter about some of these cards being shilled. Either way…
Wouldn't you rather own the 2003-04 Topps RC #221 cards below? 
or pay the same for a card from his 16th Season…. 
I think I'd take the 17 year old very SP'd ROOKIE CARD…..
But…the marketplace is deciding otherwise.
---
Here is what has happened up through the 1st week of August with the Prizm Card…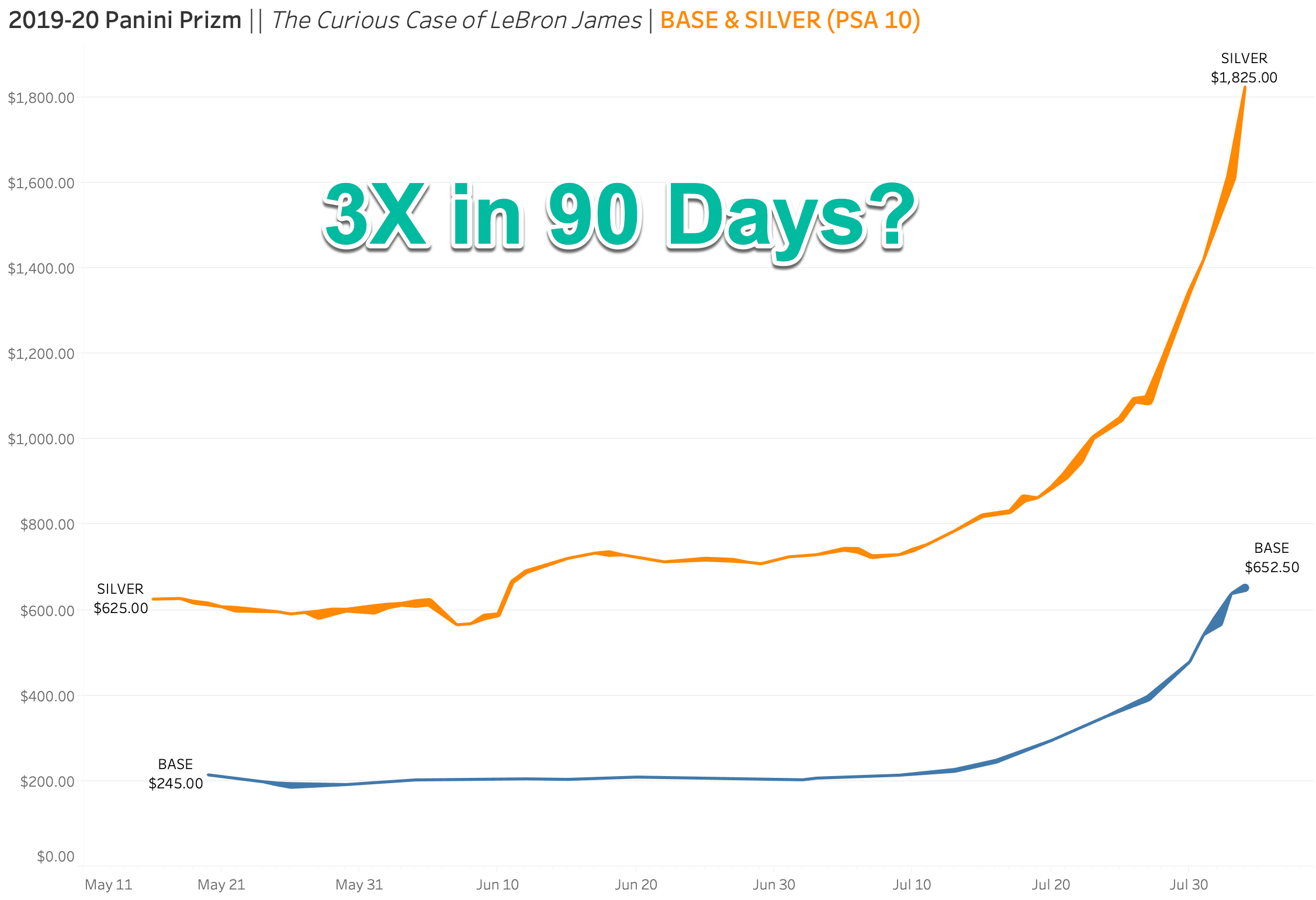 Who is a buyer at those prices? Anyone reading this article buying this card?  We have been talking about it in our Patreon Group….but would love to know your thoughts below.
When does this price explosion stop?