We are now seeing some meaningful baseball! Spring training has been fun and some hot starts to spring training has garnered interest in some young players. The hobby is still on its high rise and with that, the emphasis on RC cards is the focal point. I started this RC Report idea around this July of last year. I have adjusted my plan to try and give 3 updates a year. Start-Season, All-Star Break, and End of Season update. This gives us some nice landmarks in watching our RC card values fluctuate through the season. It has been fun comparing the current RC value list to that of July. It shows that the rise has steadily continued across the board. In July of last year, we had roughly 12 players PSA 10 RC cards over $100. As of today we roughly have 23! Trouts PSA 10 RC card since that time has nearly doubled. Fascinating stuff to see laid out. In this article, I am going to give you the top 20 player values as of now. Talk about some young players on the rise, 2021 RCs to watch, and Fantasy studs who aren't being given any hobby love. 
---
---
Before you dive in… be sure to check out THE CARD FLIP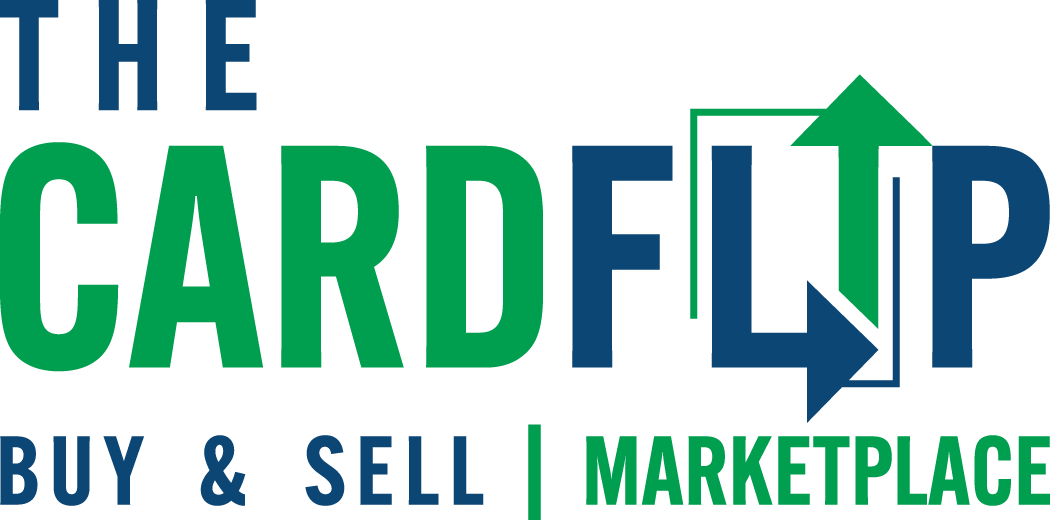 Finally a Buy/Sell marketplace from collectors…. 
---
---
To keep things easy for pricing landmarks I pulled PSA 10 pricing on April 1st. Whether we like it or not PSA 10 pricing is the hobby standard for gems. Putting this together had me wonder if pitchers are being undervalued? We have 3 of the top 6 active player values are pitchers. 
#1 Mike Trout 2011 Topps Update RC $4351 Pop – 5242

#2 Albert Pujols 2001 Topps Traded RC $3525 Pop- 221

#3 Mookie Betts 2014 Topps Update RC $840 Pop -2742

#4 Justin Verlander 2005 Topps RC $475 Pop – 873

#5 Jacob Degrom 2014 Topps Update RC $450 Pop -1290
Mike Trout is #1 and has grown from $2700 in July to now $4300 in March. Pujols is active but his career and surefire HOF status is driving up to the impressive number of $3525. Surprised to see two pitchers in the top 5. Pitchers are commonly disregarded in the hobby, but you can see long-term Aces can have good value in the hobby. Beiber may be the next Ace that could vault to this type of value. Mookie is steady and consistent, the Dodgers are the heavy favorite to win another title, if they do Mookie and Dodgers like Bellinger and Bauer now should see some nice gains throughout the season. Trout is an interesting player to watch here. He has not had the team success as of others, and we are seeing the shift to the younger players in dynasty formats for baseball. Will Trout's legacy be limited without the team's success? Soto already has a ring, Acuna and Tatis are on young teams that are built to compete for the next few years. I am interested to see how Trout's RC card holds up if some of these young superstars start to have more team success than Trout did, especially Acuna who can match Trout's HR/SB combo that he showed early in his career. I will be watching Trout's RC card prices closely this year as his career is past the peak. 
#6 Max Scherzer 2008 Topps Update RC $370 Pop 1054

#7 Juan Soto 2018 Topps Update RC $310 Pop 16,125

#8 Francisco Lindor 2015 Topps Update RC $279 Pop 713

#9 Freddie Freeman 2011 Topps Update RC $275 Pop 698

#10 Fernando Tatis 2019 Topps Series 2 RC $265 Pop 11 863
This group is a nice mix of young studs and ultra-consistent veterans. We know that Soto and Tatis are in high demand and are on an impressive career trajectory that will be fun to follow. With Tatis's serious injury we will see him fall, but how far? His shoulder issues in his career are concerning. MLB losing him and Eloy for a chunk of time is a really tough start. Scherzer is the 3rd pitcher in the Top 6, even though he is towards the end, he has an incredible career he has put together. Freeman is as consistent as they come. He is coming off his MVP season and is on a team primed for another run. Lindor has moved to the New York Market and hopes to bring his personality and consistent play to help the Mets be more competitive. They have a nice lineup and Degrom to help give the Mets a chance to compete this year. The pop reports Tatis and Soto are staggering and will be interesting to see how their values fluctuate with the supply being high compared to Lindor and Freeman. 
#11 Anthony Rizzo 2011 Topps Update RC $220 Pop 556
#12 Ronald Acuna Jr 2018 Topps Update RC $215 Pop 17,538
#13 Christian Yelich 2013 Topps Update RC $213 Pop 3027
#14 Nolan Arenado 2013 Topps Update RC $208 Pop 3065
#15 Bryce Harper 2012 Topps Update RC $203 Pop 2316
This group I believe will have the biggest changes of the groups on the next report. Acuna and Harper in my mind can climb quickly. Arenado with Cardinals is going to jump up if the Cardinals are competitive and he performs or if his production does dip significantly out of Coors we may see him drop further down the list. Similarly, Yelich needs to bounce back to his 2019 form to see his value rise, if he continues to struggle as he did in 2020 he will move down as well. Lastly, Rizzo had an off-year in 2020 but he has a low population, and being with the Cubs I can see him being pretty stable in price. The downside is I think the Cubs are a ways away from competing again and with that, it may cause the players on the teams to slowly decline. 
#16 Trevor Bauer 2012 Topps Update RC $198 Pop 59
#17 Cody Bellinger 2017 Topps Update RC $188 Pop 2457
#18 Vladimir Guerrero 2019 Topps Series 2 (No Number) $152 Pop 4384
#19 Trevor Story 2016 Topps Update RC $150 Pop 63
#20 Jose Altuve 2011 Topps Update RC $150 Pop 2845
Just missed group: Luis Robert, Gerrit Cole, Manny Machado
This last group is very interesting to me. Starting with Bauer who could be up there with Degrom in production and on a stacked team looking to repeat, his value has some gains to be made. With a Pop 59, it will be hard to find, driving his prices up. Bellinger is one of the few players from the July report who has dropped. His pop report has increased by 2000 since then as well, along with a mediocre 2020 campaign. Vlad Jr is riding the hype train. I did use is No Number RC out of Series 2 as it is his most desired RC, it is considered an SP but by the Pop report, it isn't a true SP. He is hitting the ball hard and showing power to all fields since slimming down from his 2020 form. I am excited to see what Vlad does but I still think Bichette is the guy I want in Toronto. Trevor Story is on a dreadful team but has elite numbers, the big hope for his card values is he gets traded to a major competitive market and we could see a nice increase in his value. Altuve is starting to recover in his prices from trashcan-gate. I think in general most of the Astros stars are undervalued right now. Robert, Cole, and Machado just missed the list. Cole and Robert have the best chance to climb into the top 20. If the Padres make a run Machado will be a part of it as well. I think all 3 are good buys right now. 
3 Young Players on The Rise
Trent Grisham OF San Diego Padres 2020 Topps Chrome PSA 10 RC $55
Grisham is a player with a lot of tools. He is plus defender and has a lot of speed on the bases. He is battling a hamstring injury but it appears to be minor. With a full season at the top of that Padres lineup, he is in a good position to put up some great numbers. A 20 Hr 30 SB 120 R season is not out of the question. 
Kyle Tucker OF Houston Astros 2019 Topps PSA 10 RC $61
Tucker and most of the Astros are undervalued. I feel that Bregman, Yordan, and Tucker are all surprisingly low. Tucker and Yordan weren't a part of the scandal, but it seems that all Astros prices are still being affected. Tucker was the Astros top prospect coming up, in 2019 he came up and had a rough start with a lot of Ks. In 2020 he settled in and showed good power and speed to all fields. Tucker showed signs of 30/30a potential last year. I think his SBs will be less than expected, but I do think his power is going to surprise some people this year. Regardless, $60 is dirt cheap for a young OF that is being ranked in the Top 15 for Fantasy OFs. 
Shane Bieber P Cleveland Indians 2018 Topps Update PSA 10 RC $90
Now Beiber has been accepted as an elite arm. Typically SP 2 in most fantasy leagues. Indians are not in the best position to compete but at the age of 25 hitting a 14k per 9 and under 2 ERA last year was very impressive. I have Bieber on this list because I think he can be on the same trajectory as the Degroms, Verlander, Scherzer, etc. His RC card at $90 is still quite cheap for a guy who is one of the top aces in the league at the young age of 25. Cleveland may not win a lot of games in 2021 but when Bieber is on the mound they have a chance. 
3 Players whose fantasy value is far from hobby value
Trea Turner SS Washington Nationals 2016 Topps PSA 10 RC $120
With Turner, it has always been about the injuries. His speed and contact skills are great fantasy assets and have put Turner in the Top 10 overall picks again in 2021. He is still only 27 and last year was on a 30-30 pace. If Turner can put a full season together of being healthy, he could have some very impressive numbers in which we could see his card values make a big jump.
Jose Ramirez 3B Cleveland 2014 Topps PSA 10 RC $75
With Lindor gone, Ramirez is Cleveland's best hitter. Year after year Ramirez fills up the stat sheet. He has the power and speed to excel in all categories. Ramirez has 40HR-20SB upside. While it seems he is much older, Ramirez is still only 28 and has not shown signs of slowing down yet. I am shocked his RC card is under $100, it continues to pile up the stats the value will rise. 
Xander Bogaerts SS Boston Red Sox 2014 Topps Chrome PSA 10 RC $114
Bogaerts is arguably a Top 5 Shortstop in the league. Bogaerts is only 28 and in a great market to see some growth in his RC cards. He and Devers are both priced in a way to grow. Boston is still on the outside looking in for competing in 2021, but the numbers for Bogaerts have been there and should be again.
2021 RCs to watch this year from Topps Series 1
Here are just some notable names from 2020 Series 1 to look for in the RC chase. Some of these guys have been sent back down to the minors but should have a time up this year to show what they can do.
Alec Bohm 3B Phillies
Dylan Carlson OF Cardinals 
Jo Adell  OF Angels 
Cristian Pache  OF Braves
Nick Madrigal 2B White Sox
Casey Mize  P Tigers
Sixto Sanchez P Marlins 
Tarik Skubal P  Tigers
Joey Bart  C/DH Giants
Evan White 1B Mariners
Andres Gimenez  2B/SS Cleveland (On Mets for RC card)
Tristen McKenzie  P Cleveland 
Let's play ball! I am excited to see some meaningful baseball! Look for my update around the All-start break on July 13th! Lastly, be sure to check out my Football Card Podcast Behind The Numbers on Bench Clear Media.