Today Shani and I discuss our 4 favorite products hitting the marketplace in October. We also spend 20minutes talking about our personal strategies to BUYING and SELLING cards during the MLB Playoffs. 
Agenda for the show….
First, partner with BreakerCulture in our PATREON group ->>

RIGHT HERE
Second, Join our

DISCORD CHANNEL HERE
. Great community + chat.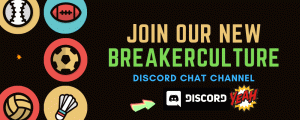 – Update on Shani w/family
– Why driving 6 cards is more stressful than just about anything else (to Shani) 😉
– The 3 CORE products in the Hobby this October
– The new approach with 2019 Topps Update Baseball
– The potential for a RETAIL version of the 2019-20 Prizm Collegiate Basketball?!?
– How to approach your BUYING during the MLB Playoffs. 
– What players do we like in each series? 
– How should you sell your cards during this time? 
---
Thanks to our sponsor for this episode:
Just give them a try…it'll simplify your clothes buying experience and absolutely take the stress out of improving your wardrobe.
---
LISTEN HERE
You can also find us on the following platforms.
and….. we are NOW ON YouTube!!! RIGHT HERE.
If you enjoy the listen we'd love for you to give us a review on iTunes and come discuss the content RIGHT HERE!    <<<<<<<<<<<<<<<<
---
2019 MLB BGS 10 Rookies Ending RIGHT NOW!!