The 2019 NFL season is off and running. We at BreakerCulture want to give you some consistent analysis and updates regarding what rookies are making their mark early and which ones are fading in terms of value and production. The 2019 NFL draft class overall is weak in top end talent compared to recent years, but it does have a bigger list of solid guys that could mold into something in the future.
Kyler Murray came into the hobby as the top hunted player for 2019. With his skill set and background he provided a lot of upside from the highly coveted quarterback position. Last year, we saw the quarterback position stacked with 5 guys in Baker Mayfield, Sam Darnold, Josh Rosen, Lamar Jackson, and Josh Allen. This years class isn't close in depth but may have the best QB in both classes combined. In addition, we have a few guys with Daniel Jones and Kyle Allen who are quickly rising up the ranks. 
Before we dive into the list, you should absolutely join our free DISCORD chat group RIGHT HERE.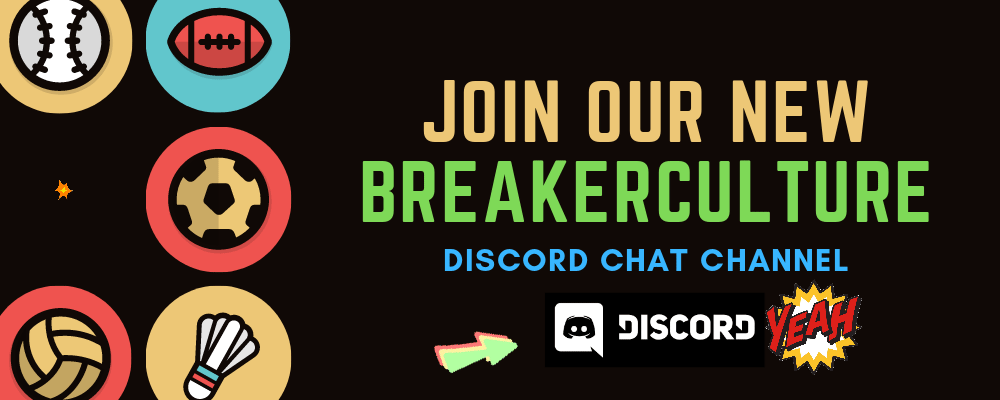 ---
2019 NFL Rookies Watch List
VOL: 2
Through Week 4
---
#10 Miles Sanders | RB | Philadelphia Eagles 5'11" 211 Lbs
Thru 4 Games: 45 carries , 178 yards, 4.0 Ypc, 0 Tds 6 rec 84 yds
Trending: DOWN
Last Week Rank:
Unranked
My Personal Opinion:
BUY
Miles Sanders moved from our 3 almost top 10 into the actual top 10. Sanders has steadily improved each week thus far. He had a great game at Green Bay on Thursday night were he rushed for 72 yards on 11 carries. He has cracked the 4 yards per carry average after starting slow. Eagles have a specific role for him with Jordan Howard in a running back by committee approach. As of now, Howard has been getting the touchdowns but I believe it will slowly swing in Sanders direction soon. Eagles have a solid OL and good all around offense for Sanders to flourish in. The Eagles do have a tough stretch coming against some of the better front 7s in the league, Jets, Vikings, Cowboys, Bils, and Bears. It may be tough sledding next week so look for Sanders value to stay put or drop a little bit. I would advise to Buy as I see his usage increasing and he could be a main factor in the Eagles playoff run. 
The top card recently sold of Sanders that is a beautiful card is from the newly released Spectra. It is a Dual Patch Auto 1/1 of Sanders & Arcega Whiteside Gold Vinyl. 
Here are his 3 TOP CARDS on
e
B
a
y:
---
#9 Mecole Hardman| WR | Kansas City Chiefs  5'10 187 lbs
Thru 4 Games: 8 Rec 167 yds, 20.9 YpR, 2 Tds
Trending: UP
Last Week Rank:
10th
My Personal Opinion:
HOLD
Hardman hit the wall last week vs Detroit. Posting 2 receptions for 9 yards on 5 targets with a fumble lost. Kansas City was unable to connect with Hardman down the field in week 4, which is where he excels. In back to back weeks he has caught 2 of 5 targets. Also something to monitor in terms of his efficiency, especially with how efficient Mahomes is distributing the ball. If Hardman continues to have low efficiency on his targets look for Mahomes to put those targets elsewhere. Hardman still has the speed and ability to be effective in this offense. Tyreke Hill is starting to practice again so we will soon be able to see the duo together and if that helps or hurts Hardmans opportunity. I advise to Hold on your Hardman stock. We need to see how the offense progresses with Tyreke returning. 
My favorite card of Mecole Hardman is the 2019 Spectrum Gold Vinyl NFL Patch 1/1 beauty :
Here are his 3 TOP CARDS on
e
B
a
y:
---
#8 Marquise Brown | WR | Baltimore Ravens 5'9 170lbs
Thru 4 Games: 18 Rec 304 yds, 16.9 YpR, 2 Tds
Trending:
UP
Last Week Rank:
9th
My Personal Opinion: SELL
Brown as expected has slowed down dramatically from his hot start. He has decreased his yardage each week. The concerning part is his efficiency of what he is doing with his targets. His volume was the lowest on his biggest game, since then his volume has been 7 targets or higher the past 3 weeks. The last two weeks he has had 16 targets which is a great number for volume but with those 16 targets has only turned in 6 receptions for 71 yards. That is not good at all for efficiency. He has zero scores as well, so as we predicted his hot start would be short lived. Hope you sold two weeks ago, I am still advising to sell until his prices come down even further. This week Ravens are at Pittsburgh. Opportunity is there for Brown to get back on track. 
The top card for Brown that recently sold that caught my eye was the 2019 Panini Black NFL Draft Ravens 1/1 RC Gold Signature. 
Here are his 3 TOP CARDS on
e
B
a
y:
---
#7 David Montgomery | RB | Chicago Bears 5'10 220 lbs
Thru 4 Games: 58 carries 200 yds  3.4 YPC , 1 Td , 8 rec 61 yds
Trending: UP
Last Week Rank:
6th
My Personal Opinion: SELL
We are approaching a big week for Montgomery from my view. Last week he ran into the Vikings defense that also bottled up Josh Jacobs. It was much of the same for Montgomery as they held him to 53 yards on 21 carries for an ugly 2.5 yards per carry average. This week Chicago plays the Raiders, the Raiders should be a much easier team to run on. Montgomery usage is still the bell cow back for Chicago and has steadily been given more run each week. I would like to see more explosive plays for him has he only has one carry over 20 yards this year. He still only has one score as well. I am keeping my stance of sell on Montgomery as again I still feel there is some are overvaluing him currently. I am also concerned with the Bears offense long-term, it seems that Nagy may have lost a bit this year and Trubisky is now injured. It may turn into a field position team that relies on their defense to win them games, which could limit the big numbers for Montgomery that we would like to see. 
The 2019 Immaculate 1/1 Rookie Auto Nike Patch card is my favorite card of his that has recently sold. 
Here are his 3 TOP CARDS on
e
B
a
y:
---
#6 Kyle Allen QB | Carolina Panthers | 6'3 210 lbs
Thru 4 Games: 43/60  71.2%, 493 Yds, 4Tds, 0INTs, 65.8 QBR
Trending: DOWN
Last Week Rank:
UNRANKED
My Personal Opinion: SELL
Kyle Allen was an undrafted and the Panthers spent a high draft choice on Will Grier. Allen as still made his way to the starting line up and has definitely turned some heads with is play. His 71% completion percentage is really impressive and speaks to his accuracy. Kyle Allen was the #1 pro style 5-star Qb by rivals when he came out of high school from Scottsdale, Az. He started his career at Texas AM where he ended up winning the job during his first year to lose the job to Kyler Murray in his second year. At that point he transferred to Houston and became somewhat forgotten, compared to his stature coming into the NCAA landscape. So the talent has been there since the beginning. His card prices are rising fast with his efficient play the past two weeks. I would advise to sell. It has been interesting to see how fast some Panthers fans have turned on Cam Newton, but he is still the franchise. Unless we run into another Andrew Luck type situation where we get a surprise retirement out Cam Newton, I don't see Kyle Allen being the long term option for Carolina. Panthers face a stingy Jacksonville Jaguars defense this week, it will be interesting to see if Allen can continue his efficient play. 
 The top card out there I like for Kyle Allen is Panini Unparalleled Rookie Auto it sold for $535 recently:  
Here are his 3 TOP CARDS on
e
B
a
y:
---
#5 Dwayne Haskins | QB | Washington Redskins 6'4 231 lbs
Thru 4 Games: 9/17  52.9%, 107 Yds, 0Tds, 3INTs, 19.5 QBR
Trending: DOWN
Last Week Rank:
4th
My personal opinion: BUY
Dwayne Haskins had a dreadful debut for Washington last week, and against a weaker opponent as well. To his defense it is never easy to come into a game you were not prepared for as a rookie. Daniel Jones was named the starter, got 1st team reps at practice all week and was ready to go for his debut. Haskins was thrusted into the fire, in a game in which Washington didn't show up. Giants pummeled Washington all game with 24-3 victory. It may seem alarming that the Redskins have already passed over Haskins and named Colt McCoy the week 5 starter. I am actually happy about this. This is not the time or team for Haskins to develop or a position for him to succeed. It could do a lot damage to his confidence to post another 52% completion with 3 INTs. Haskins value should continue to drop, especially as the Redskins continue to lose. I categorize him as Buy/Wait because I think his price is good now and I think it will drop even more. The one thing you need to be aware of if you do want to invest in Haskins, if Washington continues to lose, they may be in a position to draft another QB in 2020 draft as they sit at 0-4. The off-season will be very interesting for Washington.
Top card out there for me is the 2019 Orgins Dual Rookie Nike Patch Autograph 1/1 with Terry McLaurin his fellow Ohio st. teammate. Card is very nice and of the booklet variety. 
Here are his 3 TOP CARDS on
e
B
a
y:
---
#4 DK Metcalf  | WR | Seattle Seahawks 6'4 229 lbs
Thru 5 Games: 12 receptions 267yds 22.1 Yard per Reception, 2 Td
Trending: UP
Last Week Rank:
6th
My Personal Opinion: BUY
DK Metcalf has already played his 5th game. In his 5th game he added another crucial touchdown that helped Seattle beat their division rival Los Angeles Rams. I moved Metcalf up because he is making an impact with Seattle early. He definitely needs to improve his separation on his routes and his overall route tree, but his physical presence and ability to win vertically is still moving him up my ranks. At times you can see he not on the same page with WIlson, but over time that will improve. The good news is that he has 2 Tds and averaging over 22 yard per catch, bad news is he is lacking volume and hasn't had a game over 3 catches thus far. I am still buying DK Metcalf, as I feel his raw tools can still be refined and give him a chance to ascend.
My favorite card that recently sold of Metcalf is the 2019 Majestic Platinum Shield RPA 1/1 card. 
Here are his 3 TOP CARDS on
e
B
a
y:
---
#3 Josh Jacobs | RB | Oakland Raiders 5'10 220 lbs
Thru 4 Games: 62 carries 307 yards 5.0yds per carry, 2 Tds, 3 Rec 57yds
Trending: UP
Last Week Rank:
3rd
My personal opinion: BUY
Jacobs ran into the Vikings two weeks ago who shut him down  for only 44 yards. Raiders bounced back and got a road win at Indianapolis and Jacobs was relatively back on track with a 17 for 79 performance. Still averaging over 4 yards per carry, and the Colts defense isn't an easy one. The good with Jacobs is he is getting consistent use and is clearly the bell cow back. The bad thing is he only has one rush over 18 yards on the season. You would like to see more explosive plays than that going forward. He also hasn't found the endzone for 3 weeks. It wont get any easier as the Raiders host the Chicago Bears for week 5. I would expect a similar game to what he did vs Minnesota. This is creating a good opportunity to buy, this is still a team in rebuild. They tried to bring Antonio Brown in to help compete now and we know how that turned out, at any rate they are still rebuilding. The fact the Jacobs has 5 yards per carry with the schedule he has had on rebuilding team is something to feel good about. I still like the talent and usage just want to see some more explosive plays. I still would be buying Jacobs as his best days are still ahead. 
2019 Origins RC Gold Inscription Auto 1/1 Black Hole is my top recently sold card for Jacobs, a nice PC addition for any raiders fan.  
 

Here are his 3 TOP CARDS on

e

B

a

y:
---
#2 Daniel Jones | QB | New York Giants  6'5 220 lbs
Thru 4 Games; 49/71  69%, 578 Yds, 3Tds, 2INTs, 80.1 QBR : 9 carries for 61 yards 2 Tds
Trending
:
UP
Last Week Rank:
2nd
My personal opinion: BUY
Daniel Jones is now 2-0 as the Giants starter, granted he beat the Tampa Bay Bucs and Washington Redskins but alas he is still 2-0. Jones again was efficient topping 74% completion percentage and throwing for 225 yards. He did throw two interceptions along with 1 touchdown. The really interesting part to me is Jones is actually running a little bit as he ran for another 33 yards last week. Opposite of Murray, Jones has stepped into a nice part of the schedule to begin his career. However, this week will be a true test as the Giants host the Vikings. It won't get easier the following week as the Giants travel to New England. If you are considering investing in Jones, WAIT. I strongly believe these next two weeks will be rough and you can buy him before his showdown with Kyler Murray on October 20th coming off his bye week. That game should be a good one for both the rookies to showcase themselves.
My top Daniel Jones card also comes out of 2019 Panini National Treasures 1/1 Silhouttes RC Auto with the nice Blue Duke D patch…it's a very clean looking card. 
Here are his 3 TOP CARDS on
e
B
a
y:
---
#1 Kyler Murray | QB | Arizona Cardinals  5"10 207 lbs
Thru 4 Games: 106/169  62.7% Completion, 1071 yds , 4TDs, 4INT,  44.7 QBR: Rushing: 18 carries 113 yards 1 TD
Trending: UP

 

  
Last Week Rank: 1st

 

  
My personal opinion: BUY
Kyler Murray has had a very modest start. He has definitely flashed but keep in mind he has played 4 good defenses to start his career. His numbers are not overly impressive but you can still see he is making an impact. As mentioned in our first rookie report, his ceiling will be limited due to the lack of talent around him and growing pains with the new air raid system. The struggle with the OL is evident with Murray already being sacked 20 times this season (5 per game). Last week he was home to rival Seattle Seahawks, who just beat the Rams at home on Thursday Night Football. Seattle again looks to be one of the top teams in the NFC. Murray was still efficient vs Seattle with nearly 69% completion percentage and 241 yards. He didn't throw for any scores and had one pick, but he did get into the endzone on the ground. Cardinals finally get an opponent in which we could see Kyler explode. In fact their next 3 teams they face should be easier for Kyler as the play the Bengals, Falcons, and Giants. This is a good time to buy Kyler now, as I can see him exploding over the next 4 game stretch. It will be difficult for him to reach the level of Baker Mayfield this year because of the team he is on. I still think that he will continue to ascend to that level it will just be at a lower trajectory. Giving you time to buy and jump on.
I am a big fan of the 2019 Panini National Treasures Collegiate Rookie Patch Jumpman Autograph card that recently sold $4000 (Check it out here). 
Here are his 3 TOP CARDS on
e
B
a
y:
---
The 3 that
ALMOST

made the TOP 10.

 
11. Ryan Finley QB Cincinnati
Dalton has faded as of late and the Bengals are now 0-4. It will be only a matter of time if Cincinnati continues to lose that they find out what they have in Finley. He is a good guy to take a flyer on and see what happens.
Here are his 3 TOP CARDS on
e
B
a
y:
12. TJ Hockenson TE Detroit Lions
Hockenson added his 2nd touchdown last week but also was entered into concussion protocol. He dropped out of my top 10 because he isn't seeing the ball enough at this point to warrant our top 10. Still a great all around player that will be a better player than hobby target.
Here are his 3 TOP CARDS on
e
B
a
y:
13. Terry McLaurin WR Washington
McLaurin already has a nickname among the community F-1 for his speed and top flight play. He has been great in an otherwise rough situation. He does have a hamstring which kept him out week 4. Monitor that but he is a guy that could be rising in value if he picks up where he left off after the injury.
Here are his 3 TOP CARDS on
e
B
a
y:
---
PSA 10 RC's

— TEAM BREAKS –

SEALED BOXES

—
Ending RIGHT NOW!
[vc_tta_tabs][vc_tta_section title="PSA 10 RC's " tab_id="1570336067552-45fdad31-45ae"]
[/vc_tta_section][vc_tta_section title="BREAK'S ENDING NOW!" tab_id="1570336067655-bb3a2c74-89e2″]
[/vc_tta_section][vc_tta_section title="SEALED BOXES" tab_id="1570336266068-6c565161-844b"]
[/vc_tta_section][/vc_tta_tabs]