An episode less than 30minutes long!! That's what you get when I'm in the middle of a family move. But it's not without conviction. Today I talk about a topic burning inside my bones — The coming market pullback. It's going to happen. – Let's talk about it. 
+ 5 Tips on Protecting yourself. 

(I have plenty more for a follow-up)

+ My thoughts on the Topps Million Card Party
Second, Join our

DISCORD CHANNEL HERE
. Great community + chat.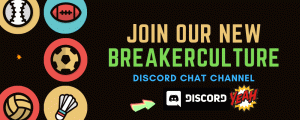 DON'T FORGET ABOUT FireBox Cases…. the BEST in the BUSINESS! Check them out
RIGHT HERE
—
use discount code 'BreakerCulture" for 10% off your order! 
---
LISTEN HERE
You can also find us on the following platforms.
and….. we are NOW ON YouTube!!! RIGHT HERE.
If you enjoy the listen we'd love for you to give us a review on iTunes and come discuss the content RIGHT HERE!    <<<<<<<<<<<<<<<<
---
Here are the HOT 2019-20 Optic Basketball Cards