Today we dive into a topic that has surprising overlap with Sports Cards… Cryptocurrency and the Bitcoin investor marketplace.I spend 75 minutes chatting with Bunchu (RekT Podcast) about his Bitcoin journey and his recent success in the sports card marketplace. His podcast is part of the larger CoinHQ network that now has a reach of over a million listeners! Here are some of the topics we cover today:
Quick Bitcoin overview
What we can learn from the Bitcoin investor approach
How does blockchain truly impact the hobby?
Importance of identifying a bubble
SOOOOO much more…Enjoy!
Second, Join our

DISCORD CHANNEL HERE
. Great community + chat.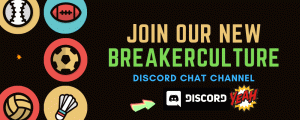 ---

You can also find us on the following platforms.
and….. we are NOW ON YouTube!!! RIGHT HERE.
If you enjoy the listen we'd love for you to give us a review on iTunes and come discuss the content RIGHT HERE!    <<<<<<<<<<<<<<<<
---
Here are the HOT 2019-20 Mosaic Basketball Cards