Today I spend the morning chatting with Chris Keller at Top Shelf Breaks. Chris has been using his media skills with TSB for the last 5 years and has a lot of unique hot takes. We chat about:
How he went from a can of beans to group breaking (over 10 years)
His approach to media.
How Radio experience helps shape TSB
The early days of breaking McFarlane Toys. (These things STILL SELL! Check this out!)
Favorite Products of 2018
Least Favorite Products
Can we deal with a 50% production increase (e.g. 2018 Topps Heritage High Number)?
SOOO MUCH MORE…
You can also find us on the following platforms.
iTunes // Google Music // Spotify // Sticher // 
If you enjoy the listen we'd love for you to give us a review on iTunes and come discuss the content RIGHT HERE!
---
This week's sponsor is one of my all-time favorite tools — InkFrog. If you are listing anything on eBay and need a way to juice up your sales, Inkfrog is what you need. We've been using for 3 years and it's been a game-changer. Check them out here: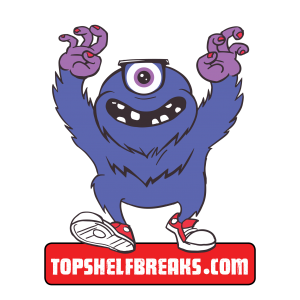 Other items mentioned in the podcast:
2018 TOPPS HERITAGE HIGH NUMBER ENDING NOW:
2018 PANINI SPECTRA FOOTBALL ENDING NOW: