Today we get the chance to hear the
Live Box Breaks
story direct from
Hawk
. They have ripped over 80,000 boxes for clients since 2012!! This is one of those guys who is an absolutely JOY to hang with, he has such a contagious positive vibe that I know you'll enjoy the chat. He's been doing this for almost 8 years, his insight is well-worth the listen. More importantly, we cover some great stuff in the hobby. 
First, partner with BreakerCulture in our PATREON group ->>

RIGHT HERE
Second, Join our

DISCORD CHANNEL HERE
. Great community + chat.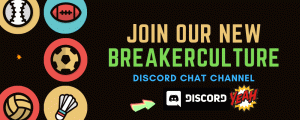 – How SBB evolved out of frustration from laying hardwood floors.
– The insanity of the early days (it seems like 30 years ago)
– Money Orders? What ever happened to these?
– How technology has evolved so quickly.
– The eBay Managed Payment System, could be a really positive thing.
– Rewards System…don't overthink it. 
– Wait, it's possible to grow a business without focusing on Social Media!?! 
– How to do repack products the right way… and how Boom Packs have become a staple.
– Investing back into your business….that's important! Hear how Hawk does it. 
– Seriously…he does this right. Love the approach here. 
– Are we all getting priced out of Patrick Mahomes RC cards? 
– Hawk's Favorite NFL products each year 
– Allocations. These are earned. Period.
– Is it too late to enter this marketplace? 
– How excited are we about NBA Products? 🙂
– $35 break spot leads to $35,000 …. Uh what! 
– Can we please get Michael Jordan into Prizm basketball?
– Trae Young is better than Luka Doncic! 
– Want to invest in Basketball….consider Optic Holo's! 
---
Thanks to our sponsor for this episode:
Just give them a try…it'll simplify your clothes buying experience and absolutely take the stress out of improving your wardrobe.
---
LISTEN HERE
You can also find us on the following platforms.
and….. we are NOW ON YouTube!!! RIGHT HERE.
If you enjoy the listen we'd love for you to give us a review on iTunes and come discuss the content RIGHT HERE!    <<<<<<<<<<<<<<<<
---
LiveBoxBreak eBay Breaks Ending Now!!